After a multi-year organizing campaign, Maryland's Trans Health Equity Act was passed and signed into law last month, modernizing Maryland's medical assistance program (Medicaid) by requiring coverage for all medically necessary gender affirming care beginning on January 1, 2024. This is a huge win!
The passing of Maryland's Trans Health Equity Act comes at a time when the transgender community is under attack nationwide, with trans health and gender-affirming care becoming increasingly politicized, vilified, and criminalized in state legislatures across the county. This is outrageous, dangerous, and demoralizing.
Decades of mounting evidence show access to gender-affirming care lowering suicidal ideation by up to 75% and depression by 60%, while significantly decreasing harassment and violence against transgender people and reducing housing and employment discrimination.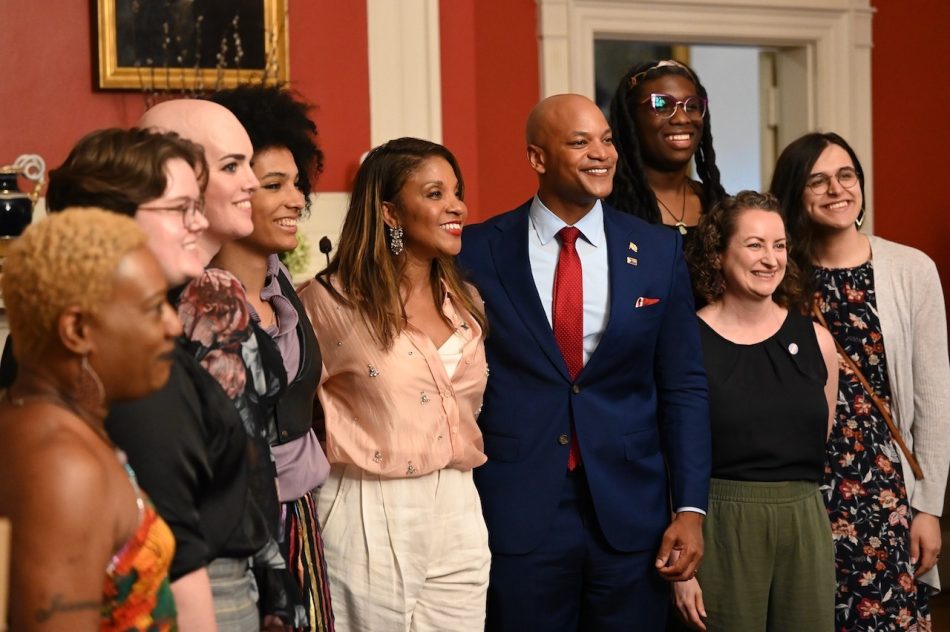 Last week, we were proud to stand with Governor Moore as he doubled down on his administration's commitment to protect the rights of LGBTQIA+ individuals by signing an executive order safeguarding those who seek, receive, or provide gender affirming care in Maryland from attempts at legal punishment in other states.
In alignment with Maryland legislation to protect those seeking reproductive care services in Maryland, Moore's executive order serves to shield patients seeking gender affirming care in Maryland from prosecution in states where their care has been criminalized.
Passing Maryland's Trans Health Equity Act was a critical first step in creating more equitable Medicare coverage. And now, with an executive order safeguarding those seeking gender affirming care, Maryland is standing out as one of only a few states in the country taking measures to not only ensure that this vital, life-saving health care is available to those in need, but is sending a powerful message to other states—In Maryland, everyone deserves to live an authentic life without fear, shame, and stigma. The Mental Health Association of Maryland will be working closely with our coalitions and partners over the coming year to ensure these measures are codified into law in the 2024 legislative session so we can ensure these rights are protected for years to come.
To learn more about how to get involved, sign up for updates from the Trans Rights Advocacy Coalition.
---
Like this content? Sign up for our email newsletter to get it delivered straight to your inbox each month.