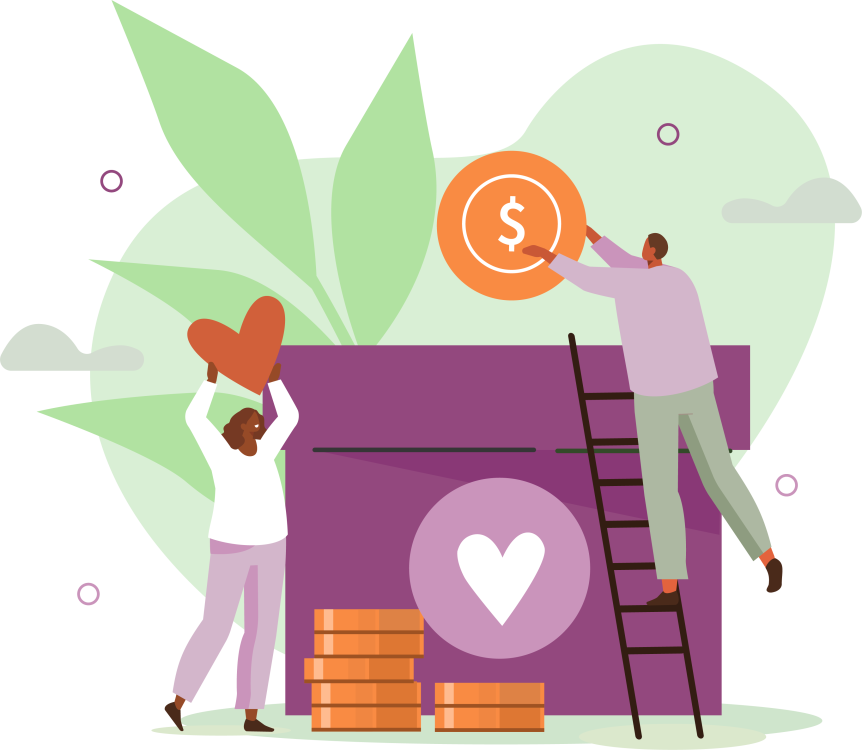 You can make a difference in Maryland by fundraising for mental health! 
Mental health is emotional health, but it's so much more: improved physical health, addiction recovery, lower health care costs, greater equity and opportunity, a fundamental human right, and the capacity to realize our hopes and dreams. 50% of Marylanders will experience a mental health or substance use challenge in their lifetime. You have the power to impact the lives of your friends, family, neighbors, and fellow Marylanders by having a fundraiser in support of our critical work.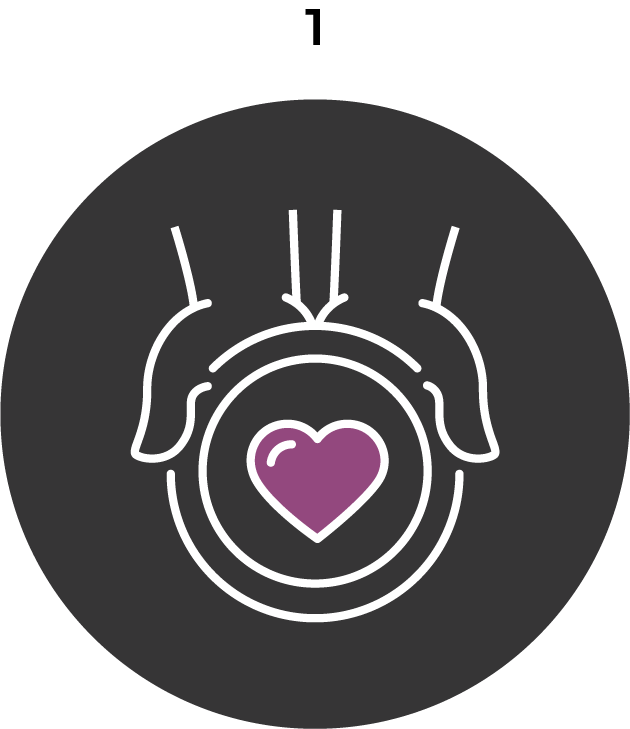 Create your fundraiser
Decide how you will fundraise. The sky is the limit. From workplace giving to goat yoga, pizza sales to community events, and anything in between. Where there is a will, there is a way. How will you support mental health?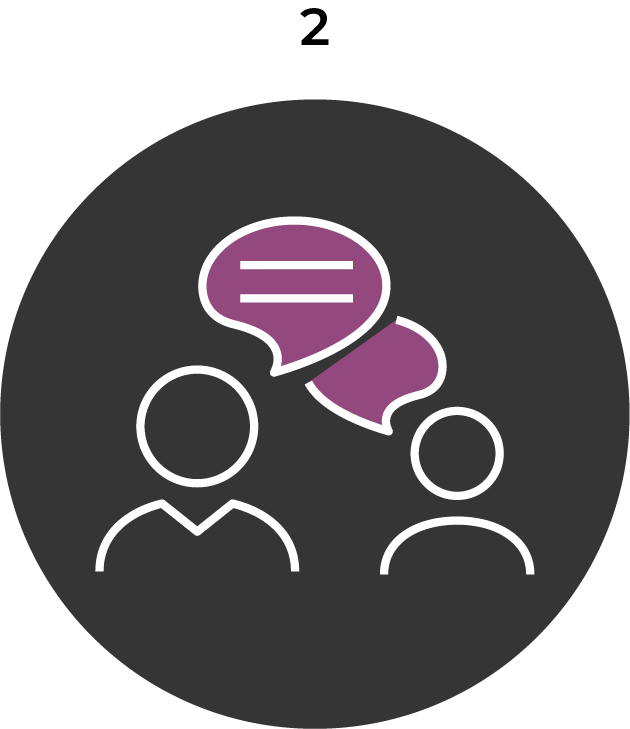 Tell us what you've planned
Once you've decided how you will fundraise, tell us about it and we'll provide you with a fundraising toolkit full of marketing resources to help you promote your fundraiser within your community.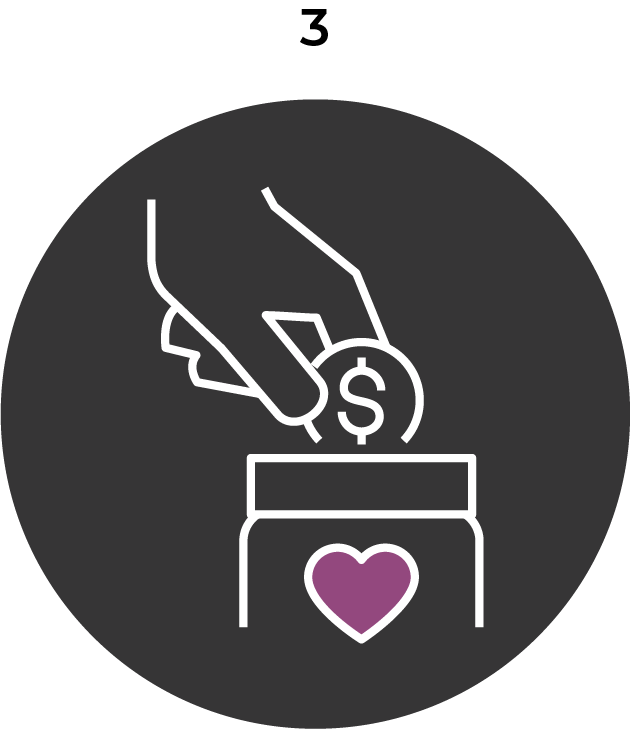 Tell your friends and fundraise
Promote your fundraiser. Use our marketing resources or use your own. We'll help by tagging you on social media and liking and resharing your posts. Have your fundraiser, take pictures, raise money, and share your success with us!
You can do just about anything to raise money and support mental health and substance use care in Maryland!
Our community is full of creative people who are passionate about supporting mental health in Maryland—any way they can!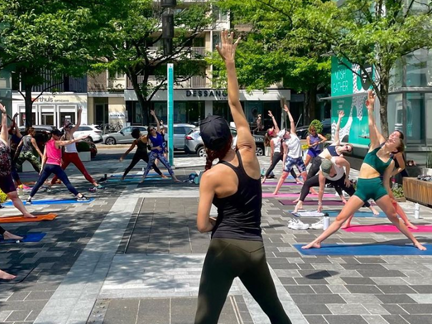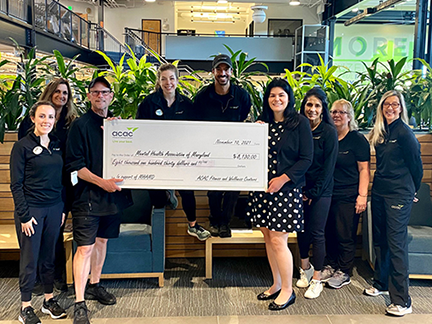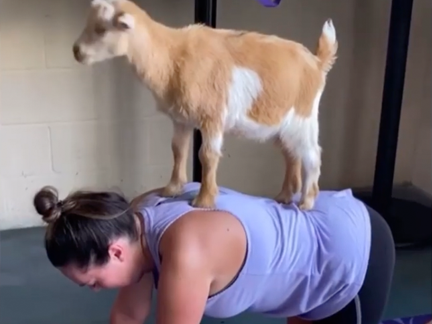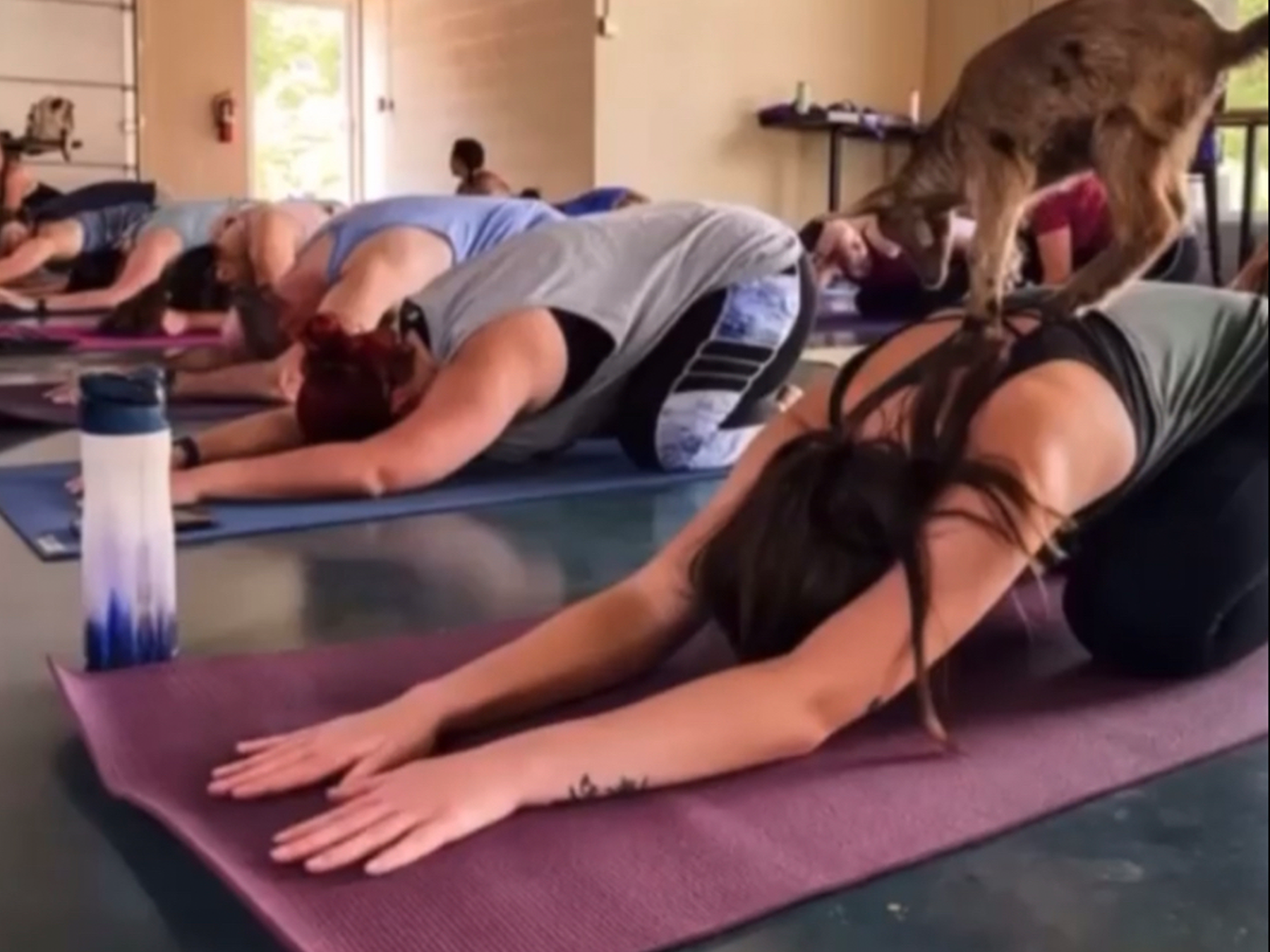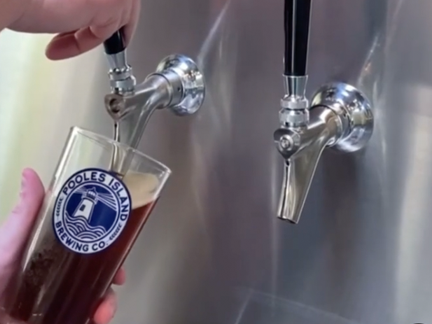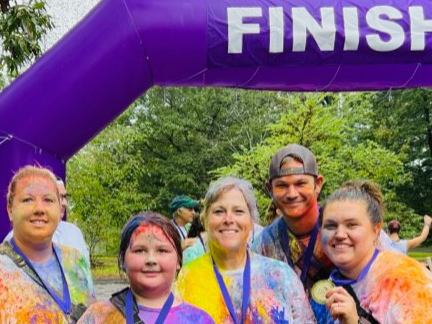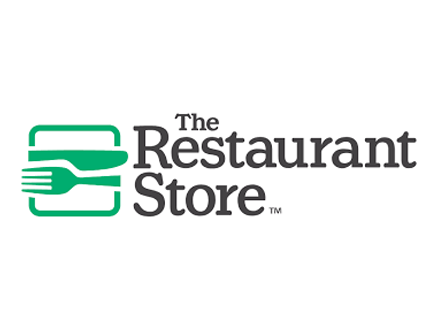 By fundraising for the Mental Health Association of Maryland, you support our work in
advancing public policy
by working with hundreds of coalition partners, the Maryland legislature, government officials, and other stakeholders to affect laws and policies that improve access to culturally competent behavioral health care that for all Marylanders regardless of age, race, gender, or insurance status.
expanding skills and readiness
by teaching Marylanders how to recognize and respond with competence and compassion to an individual experiencing a mental health concern. Just as CPR trains us for a physical crisis, Mental Health First Aid trains us to respond to a mental health crisis.
meeting the needs of older adults
through our Maryland Coalition on Mental Health and Aging's public policy efforts and a wide variety of outreach and education programs, that improve lives through a personal connection with isolated individuals and outreach that provides community resources about mental health and normal aging.
supporting resiliency in children and families
by growing a vibrant community of school and community champions, families, and youth through our Children's Mental Health Matters Campaign.
ensuring quality care
by performing confidential interviews with people receiving treatment from Maryland's public mental health care facilities: addressing concerns, facilitating rapid resolution, and circling back to ensure services meet the expressed needs of the individuals served.
moving innovation forward
by working to increase awareness and acceptance of brain-based scientific advancements that are proven to enhance cognitive function and mental well-being, while alleviating pressing social challenges and working to clear policy practice pathways and make these evidence-based treatments available.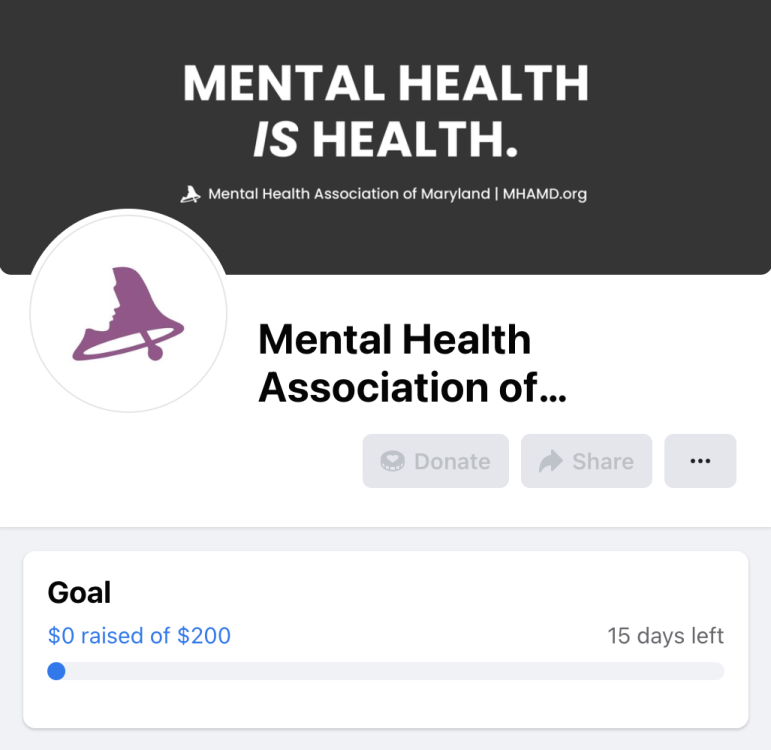 Host a Facebook fundraiser!
Create a Facebook fundraiser for the Mental Health Association of Maryland and share with your friends.
Support our work
Help us protect mental health and ensure equitable access to care for all Marylanders.
HELP MHAMD OUT
Every donation makes a difference