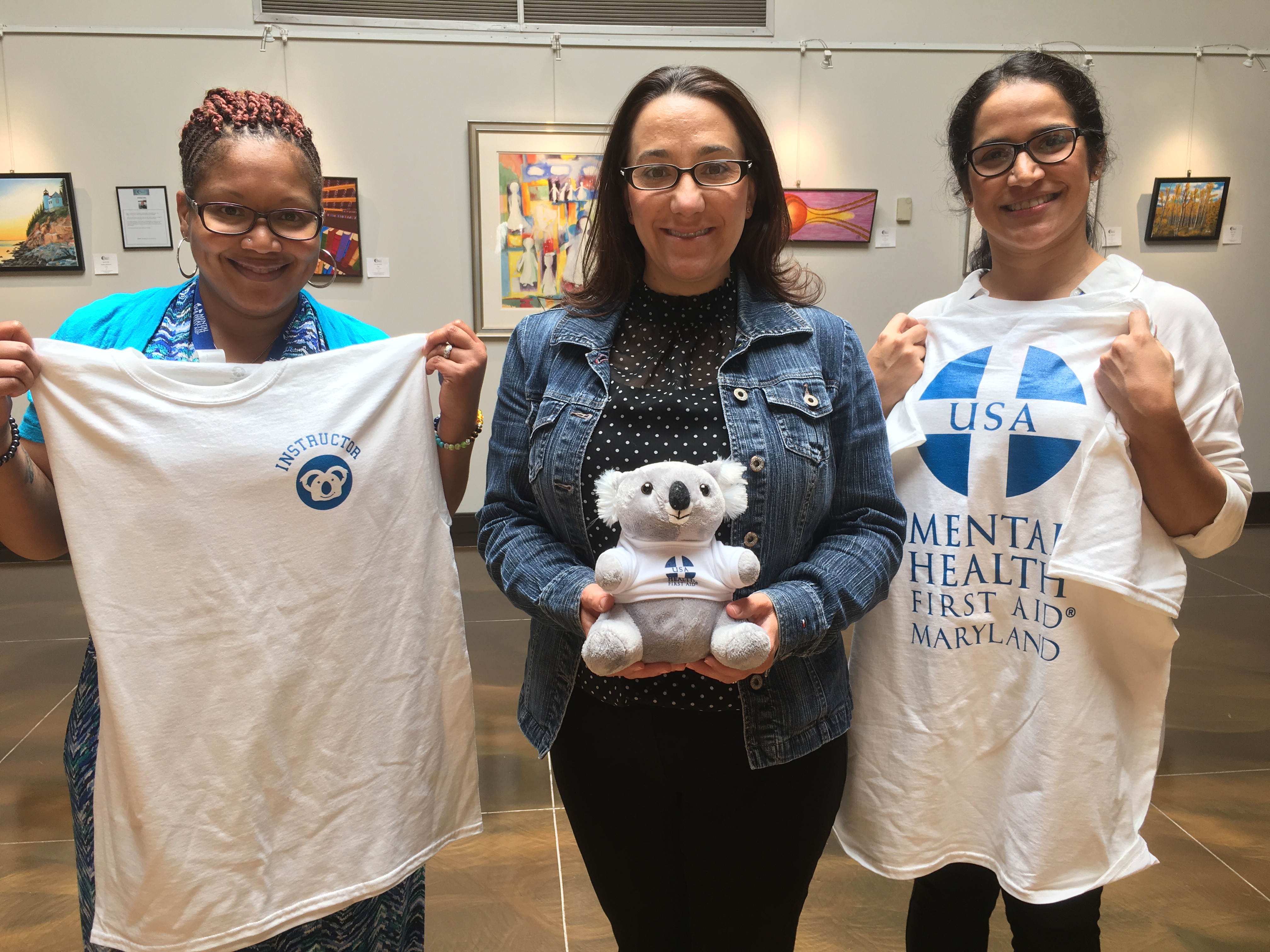 More than 90 Mental Health First Aid Maryland instructors gathered in Columbia, Md., for a day of instruction, inspiration and networking on May 23 at MHFA Maryland's annual conference.
The conference featured updates on the MHFA program and presentations from Kathleen Rebbert-Franklin, LCSW-C, and Brendan Welsh, CPRS, from the Maryland Behavioral Health Administration.
The conference drew instructors from throughout Maryland.
Rachel Abbott-Gray, a Project Aware Coordinator from Somerset County, said she always looks forward to the conference, "It is a great opportunity to network and exchange ideas. The presentations are always powerful."
Fellow attendee Erica Chandler, a school psychologist in Prince George's County, agreed with Abbott-Gray. She said for her the topics at this conference have enriched the knowledge she has gained as a MHFA instructor.
Both also said that the MHFA instructor training has been extremely helpful in their education efforts.
"The youth instructor training I received aligns with the work that I am doing in the community," said Abbott-Gray. "Offering training as an instructor has been very beneficial to teachers and parents. It helps them to identity early on when a youth may be struggling and whom they can turn to for support."
For Chandler, she has seen the benefits of training during her three years as an instructor. "We've seen interest from the entire school community, including security, bus drivers and nurses, to participate in training."
She said for those who have training it has created a community within a community, leading to a mutual support system. As Chandler puts it, "We cue each other. Did you ALGEE today?"
MHFA Maryland thanks Chandler, Abbott-Gray and all of the instructors who attended the conference and more importantly who have trained more than 34.000 Marylanders since 2007!  
Mental Health First Aid, an 8-hour public education national certification program, teaches individuals the skills to recognize and respond to a mental health concern or crisis and connect the person to appropriate care.  To learn more about MHFA, visit the MHFA website.