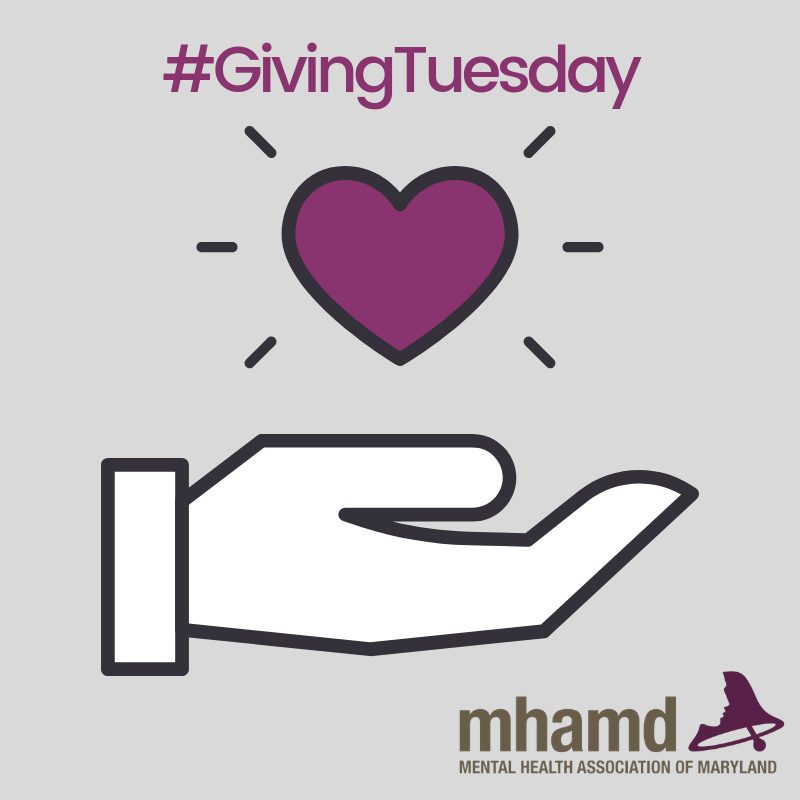 November 27 is #GivingTuesday. Here are four ways your donation may benefit someone's mental health in Maryland. To donate, go here. 
1. For new moms battling perinatal depression, the Healthy New Moms program is a vital resource in a time of uncertainty and confusion.
2. By taking a Mental Health First Aid Maryland training course this year, thousands of teachers, health care workers and other everyday people now have the skills to respond to a mental health emergency.
3.  Maryland's older adults and caregivers received crucial mental health and aging education through dozens of presentations at senior centers, senior buildings and caregiver conferences.
4. Kids throughout Maryland now understand why their mental health matters through our educational materials.
As you are considering your #GivingTuesday activities, remember a donation to MHAMD helps those in Maryland's communities. Thank you for your continued support.