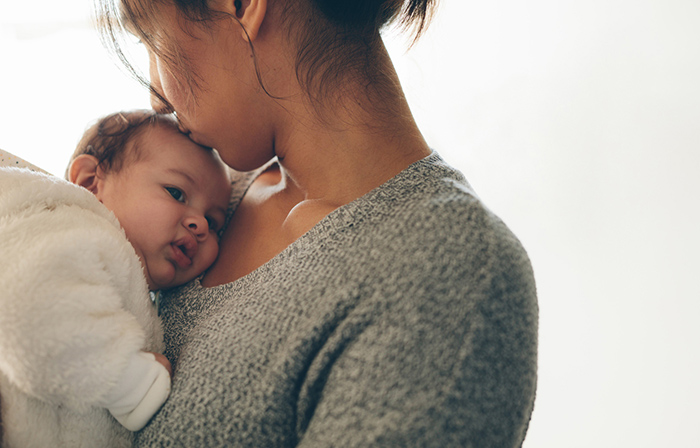 The birth of a child represents one of the most significant moments in a woman's life. It's a time of profound joy and new expectations as the mom and child begin their lifelong journey together.
But for many new and expecting moms, it also can be a time of anxiety, depression or something even more serious.

Recently, tennis star and new mom Serena Williams opened up about her struggle with depression following the birth of her daughter Alexis Olympia, "Some days, I cry. I'm really sad. I've had meltdowns. It's been a really tough 11 months. Sometimes she just wants Mommy, she doesn't want anyone else. I still have to learn a balance of being there for her and being there for me. I'm working on it."
Serena isn't alone. In fact, anywhere between 15 to 20 percent of women can be affected by perinatal mood and anxiety disorders (PMADs). PMADs involve feelings of sadness and anxiety that can be extreme and might interfere with a woman's ability to care for herself or her family. Because of the severity of the symptoms, PMADs usually require treatment.
PMADs are not the same as having the "baby blues." Baby blues, which affect up to 80 percent of mothers, include some of the same symptoms as PMADs. The difference is that they generally go away after a week or two. PMADs typically last for a much longer period and affect a mom's daily routine.
There are many illnesses that fall into the PMAD category, including perinatal depression, anxiety, obsessive-compulsive disorder, bipolar disorder, post-traumatic stress disorder and psychosis.
For new moms going through this, it can be a frustrating, even isolating, experience. But the good news is that there are many treatments for PMADs. including therapy, support groups, self care and medication options.
Are you ready to learn more?
Start by checking out the resources and information available on the Healthy New Moms website. The campaign keeps a list of support groups across Maryland, offers treatment and medication information and regularly posts new research articles on this important topic. Healthy New Moms is a program of MHAMD with support from the Maryland Department of Health — Behavioral Health Administration that works to raise awareness of PMADs and offer support and resources to moms, families and providers across the state.