MHAMD's 2020 Legislative
Briefing and Reception
When & Where
January 30th at 4:30 p.m. at the Graduate Annapolis Hotel, 126 West Street, Annapolis, MD 21401.
Registration begins at 4 pm.
About this Event
Abuse, neglect, drug use, and other ACEs are on the rise—affecting nearly half of all U.S. children and resulting in diminished academic performance, mental health problems, unemployment, incarceration, and overall poor life outcomes. In the years between 2005 to 2017 alone, we've seen a staggering 52% national rise in adolescent major depressive episodes. This is a public health crisis. And yet, as the need for behavioral healthcare rises, access to care continues to decline.
Dr. Roy Wade, Jr., our keynote speaker, is committed to reversing this trend by improving community healthcare in economically distressed communities. Dr. Roy Wade is an instructor of pediatrics at the University of Pennsylvania and pediatrician at Children's Hospital of Philadelphia's Cobbs Creek Primary Care Center. His research focuses on the intersection between childhood poverty, adversity, and well-being. Through his work, he hopes to translate research on the science of childhood adversity and toxic stress into effective strategies that improve community level systems of care for those who need it most.
Dr. Wade received his medical degree from Dartmouth Medical School and completed his pediatric residency at the University of Virginia. He was a Commonwealth Fund Harvard Minority Health Policy Fellow, earning a MPH in Health Policy and Management from Harvard School of Medicine and Harvard School of Public Health. Dr. Wade also completed a Robert Wood Johnson Foundation Clinical Scholars Fellowship at the Perelman School of Medicine at the University of Pennsylvania.
Dr. Wade is a passionate public health advocate whose experience will be invaluable in helping us find proven, scalable interventions for reducing the lifelong consequences of ACEs in Maryland and beyond.
At this year's 2020 Legislative Briefing and Reception, we'll put Maryland's children front and center as we look at the upcoming legislative session and then celebrate champions of children's behavioral health initiatives in Maryland. This year we are honoring Dorie Flynn, Senator Addie Eckardt, and Delegate Erek Barron. And, of course, there will be plenty of time to network with colleagues and friends and dig into the details of pending legislation at our staffed bill tables.
Registration
Please go here to register for MHAMD's 2020 Legislative Reception and Briefing.
Sponsorship
Please support MHAMD's advocacy by helping to sponsor this important event. Your support provides vital resources toward our coalition efforts to ensure that behavioral health concerns remain a top priority. The last day to register for sponsorship is January 17, 2020. For more information, please contact Kari Gorkos at kgorkos@mhamd.org or call 443-901-1550 ext. 215 or contact Susan Hughes at shughes@mhamd.org or call 443-901-1550 ext. 205.
Thank you to our Sponsors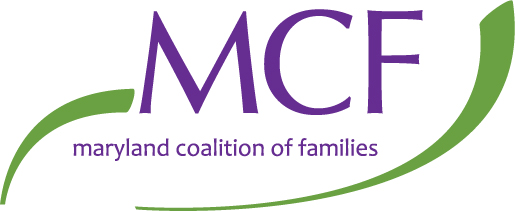 Help MHAMD now
Every donation makes a difference