What is Engage with™?
Engage with™ is a highly interactive, comprehensive skills-based training for people who work to support and care for older adults. The program helps participants develop the skills and understanding necessary to engage in healthy relationships with older adults through all of the stages and conditions associated with aging. The skills training program covers topics such as mental and behavioral health conditions, substance use and medication misuse, neurocognitive disorders, traumatic brain injury (TBI), de-escalation, and suicide risk identification.
The skills training method helps participants better understand the people they serve so they can offer more effective care and support. The training's emphasis on a person-centered approach dispels myths about older adults, increases awareness, and promotes meaningful engagement.
A person who successfully completes CPR does not require an understanding of cardiovascular disease to intervene in an emergency. They need to recognize the signs that someone needs assistance, have the skills to offer help, and the awareness to know when to call 911. The Engage with™ skills training curricula offers a similar approach. The program is interactive—using real life examples and focusing on actionable skills.
There are several training options available for those who provide care for older adults. But, the Engage with™ skills training is the only program that targets a broad range of behavioral health issues appropriate for both family caregivers and all levels of professional care providers.
Preservation of Ego
"It is terrible to destroy a person's picture of himself in the interests of truth or some other abstraction." — Doris Lessing
It is important for participants to recognize the critical role our ego (sense of self) plays in our lives. We all struggle to keep our ego intact. Use of the term "ego" is not intended to be negative, but simply refers to the need for each person to see themselves in a certain way. Ignoring ego in an older adult can be quite impactful, just as it is for anyone at any age. Failure to recognize and proactively address this need could result in annoyance, resistance, and opposition from the older adult, which then negatively impacts the care provider's ability to help or perform their task.
Skills Pyramid
The Engage with™ Pyramid is dynamic. There are nearly 30 skills taught in the full Engage with™ skills training program. Yet, all those skills fall into one or more of the five levels on the Skills Pyramid: Observe, Communicate, Respond, Preserve, Reflect. Each of these skills build on and inform one another.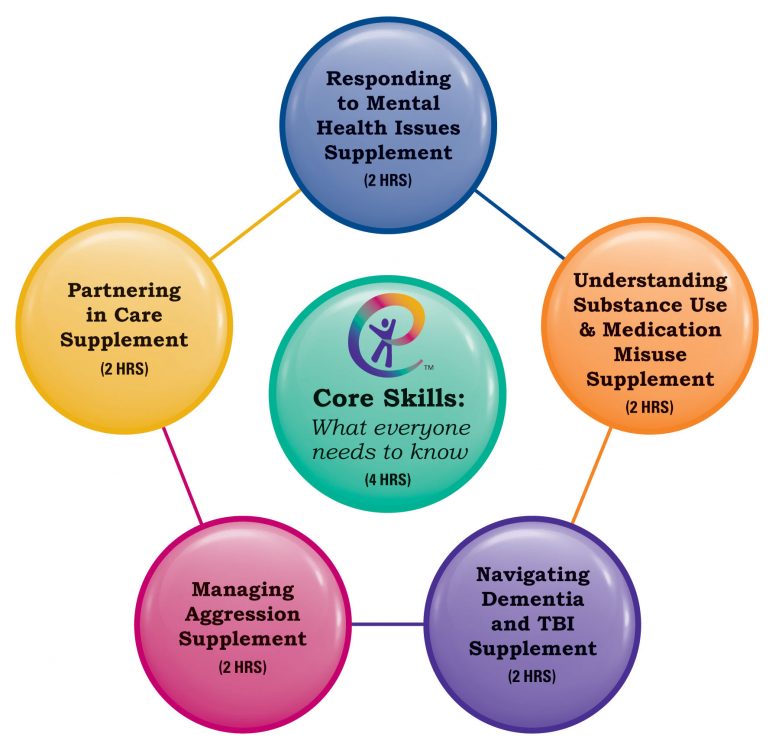 ____________________________
Engage with Older Adults™ skills training is offered across Maryland at reduced costs with scholarships available. Please send an email or call 443-901-1550 ext. 216 to learn more.
Help MHAMD now
Every donation makes a difference