Caring for Older Adults: A Looming Crisis
The United States faces a looming crisis: a rapidly aging population with mental and behavioral health needs that will require more human resources than is currently available. In addition, the existing and future workforce lacks access to the skills training necessary to effectively work with this expanding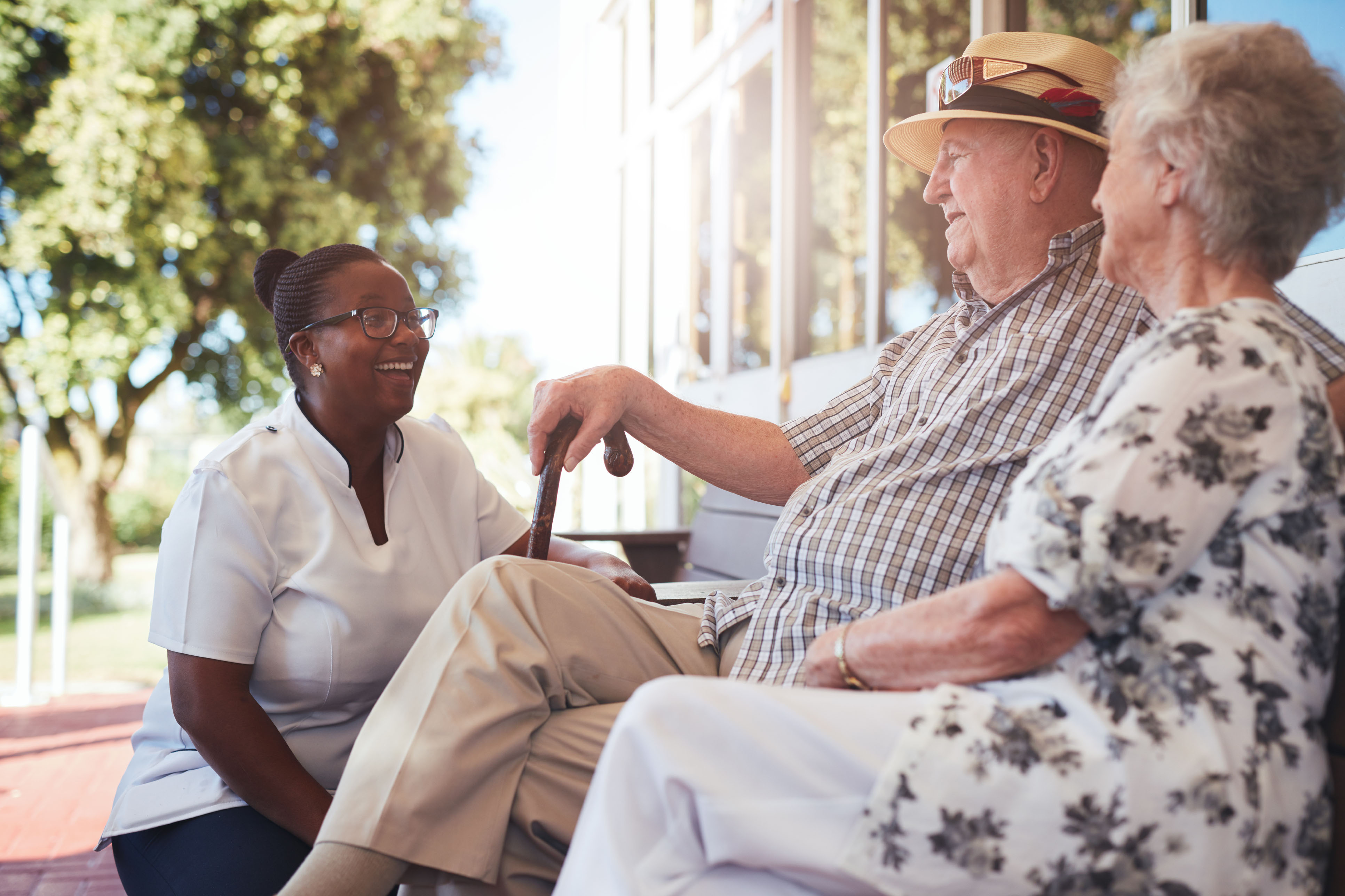 demographic. As our population ages, the number of older adults who will require assistance to age in place, manage their daily activities and maximize their potential will also increase proportionately. Experts maintain that the amount of resources necessary to care for our aging society could cripple the American economy if we do not make significant changes including increasing our investment in the older adult workforce development. If nothing is done to increase the number of those entering the workforce or to improve the skills proficiency for those who do, this population growth could lead to an even further drop in the ratio of qualified workers available to work with and care for our older adults.
Benefits of the Engage with™ Skills Training Program
Interactive training where caregivers learn strategies that will greatly benefit older adults
Caregivers will improve their confidence and competence in dealing with older adults
Employees will develop healthy working/caring relationships with older adults throughout all stages and conditions associated with aging
Training will enhance your company's reputation and lead to greater job satisfaction and improved employee retention
Live skills-based training is modifiable to fit the needs of individual caregivers and/or agencies
Preliminary data from the Engage with™ training suggests a decrease in workforce turnover an increase in work satisfaction and an improvement in employee morale.
Employee turnover is a big concern for many organizations. The investment and cost to replace talent can often be overwhelming. There are also the long-term implications of decreased productivity and a reduction in quality, ultimately having a negative impact on your company's reputation.
Retaining your workforce helps to maintain quality of standards, creates a more comfortable work environment and negates expenses associated with recruitment and training of new employees.
In conclusion, everyone benefits when older adults can be fully integrated into a loving and caring society, which brings a sense of fulfillment.
We are pleased to announce that the Engage with™ skills training program is being offered across Maryland and the United States. Please send an email or call 443-901-1550 ext. 216 to learn more.